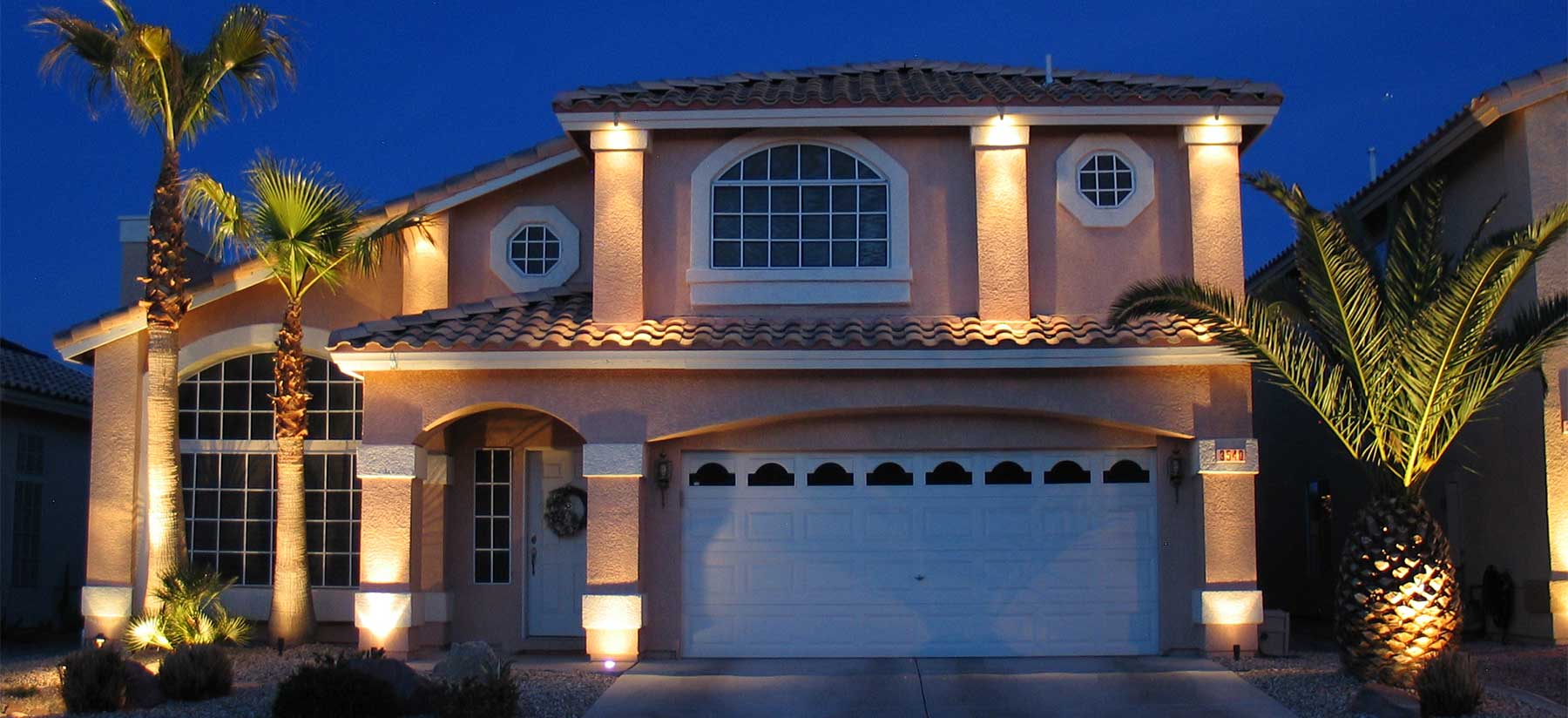 Award Winning Las Vegas Landscape Lighting & Outdoor Patio Lighting Specialists
Get A Quote -or-
Request an Idea Book
Contact Las Vegas'
award winning
landscape lighting and outdoor lighting specialists for a complimentary quote today. Our landscape lighting designer will create a custom arrangement for your home along with your quote. Our professional team will safely transform your outdoor spaces into a more secure, beautiful accent to your property.
View our reviews »
View Our Portfolio
Request A Complimentary Landscape Lighting Idea Book
Design Ideas
Day/Night Photos
LED Comparisons
Fixture Information
Project Descriptions
Installation Methods
History of Twilight Designs
And much more
Awards
2017
"Creative Use In Lighting" Award
The owners of this property entertain often and hold fundraisers and charity events in their backyard which can accommodate 100 or more people several times throughout the…
2014
"Creative Use In Lighting" Award
Perhaps though the most dramatic aspect of this lighting feature turned out to be the hanging window pane with mirrors panels in the place of glass which mirrored the…
2013
"Creative Use In Lighting" Award
This was a front and backyard lighting project in Las Vegas Nevada that utilized a number of different lighting techniques but the artistic iron pots offered a unique opportunity for…
Testimonials
Twilight Designs is the only company I would trust to do my landscape lighting and backyard outdoor lighting. In the past I used my landscapers and learned the hard way. Don't trust a gardener to do electrical work at your home! - Ramona L.
I used David Bilik back in 2003 when I built my custom home in Las Vegas. Today is 2015, my home is still the envy of the neighborhood, especially at night. - Dan D.
The installation was immaculate and was done with meticulous detail. - Nick N.
David is very professional and knowledgeable about what type of lighting to use and where would be the best place to put it. - Dawn M.
We Can Help You